From receptionists to secretaries and personal assistants, office admin staff are the backbone of many businesses. They are the gears that keep turning in the backstage to ensure workplace life runs smoothly and everything is on track. To celebrate all office admins, we've made a list of the 9 legendary office admin staff from pop-culture. Loved (and sometimes hated) by the public, these characters have helped to shine some light on what it's like to be an office admin, whatever the title may be. 
1. Joan Holloway (Mad Men)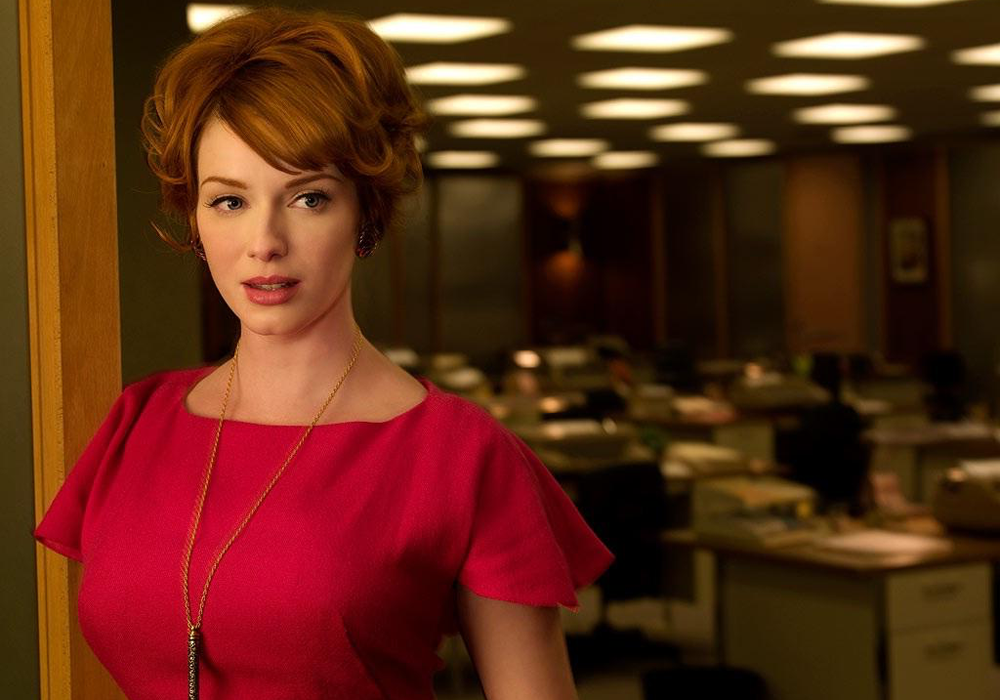 Joan Holloway, Mad Men, AMC (2007-2015)
Portrayed by Christina Hendricks, Joan Holloway is one of the most remarkable characters in Mad Men. She started out as a Head Secretary at Sterling Cooper and worked her way up, becoming a partner at the firm and eventually opening her own business. Joan is remembered for being strong, having exceptional organisational skills, being aware of everything that happened in the office, and of course, her bright red hair.
2. Janine Melnitz (Ghostbusters)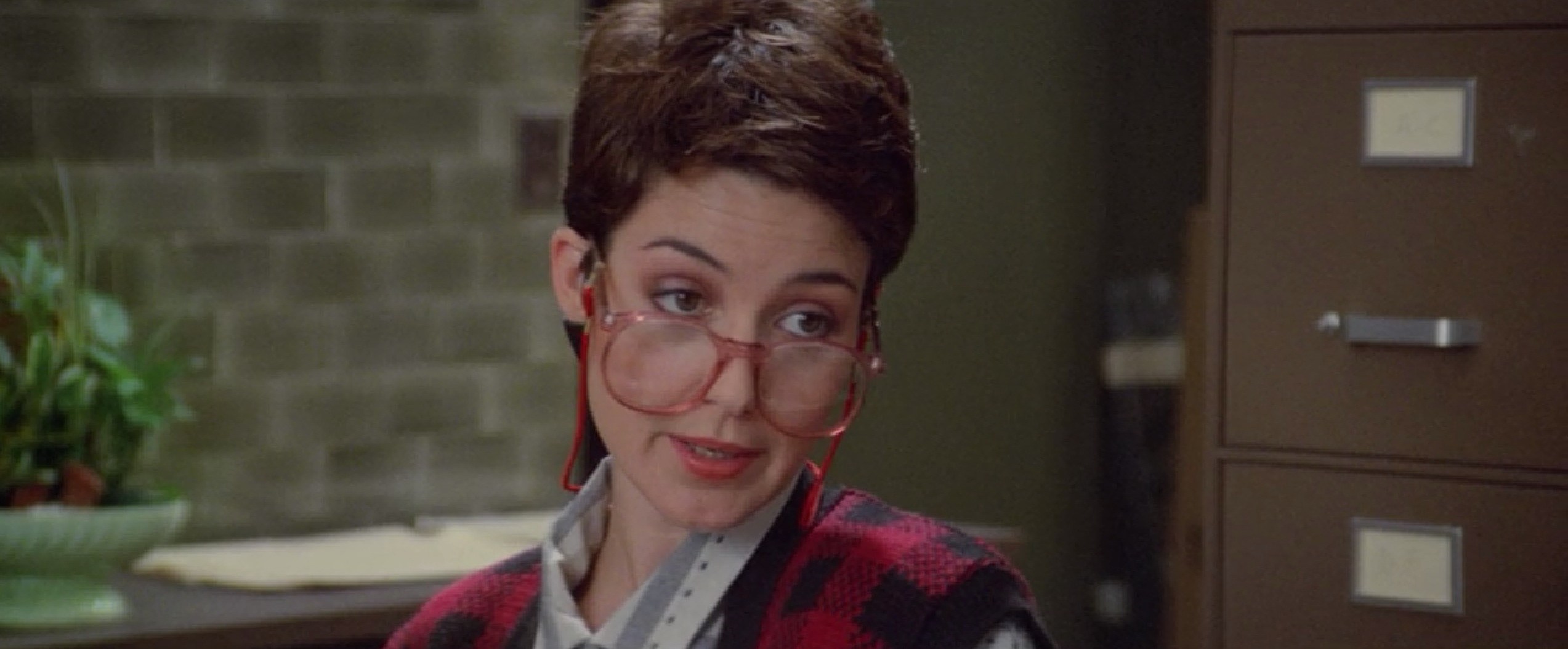 Janine Melnitz, Ghostbusters, Columbia, Delphi Production and Black Rhino (1984)
Janine (Annie Potts) was the first ever person hired to work at the Firehouse. A nerdy bookworm, Janine would keep track of calls, appointments and any office duties. Although not always the friendliest secretary, Janine is much loved by pop-culture fans and contributed in making Ghostbusters the cult classic film it is.
3. Gina Linetti (Brooklyn Nine-Nine)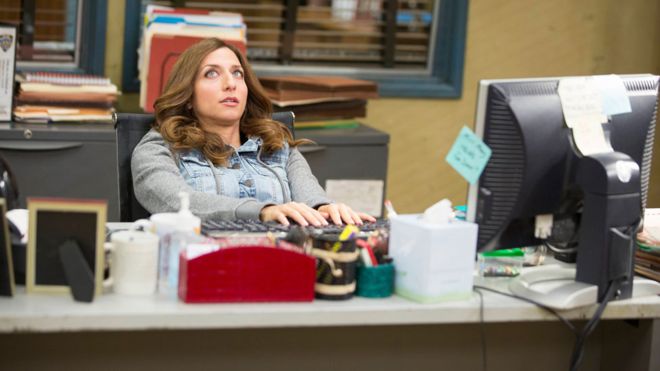 Gina Linetti, Brooklyn Nine-Nine, Fox (2013-2018), NBC (2019)
Gina Linetti, played by Chelsea Peretti, is probably the most unhelpful, inefficient and evil secretary you'll ever meet. Despite her incompetence, Gina firmly believes that the 99 could not run without her. A personality full of sarcasm, acid comments and laziness, Gina lends an extra edge of character and humour to the show. And even makes you thankful she's not around at your office.
4. Donna Paulsen (Suits)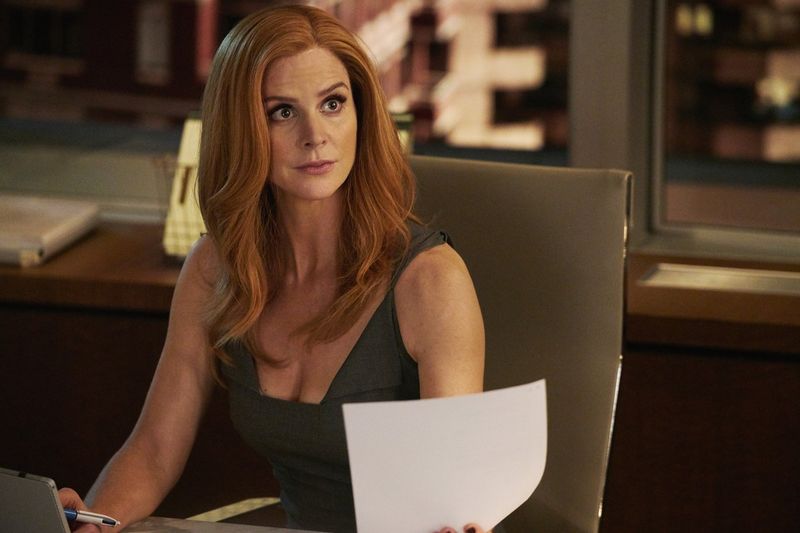 Donna Paulsen, Suits, USA Network (2011-2019)
Portrayed by Sarah Rafferty, Donna is Harvey Specter's Executive Assistant at the law firm Pearson Hardman. An integral part of the office and essential in ensuring Harvey's work commitments and personal life run smoothly, Donna is not just her name, it's her title. Known for her knowledge, strength, sharp wit, and knowing all of the comings and goings of people in the office, Donna is admired and feared by associates and partners.
5. Miss Moneypenny (James Bond)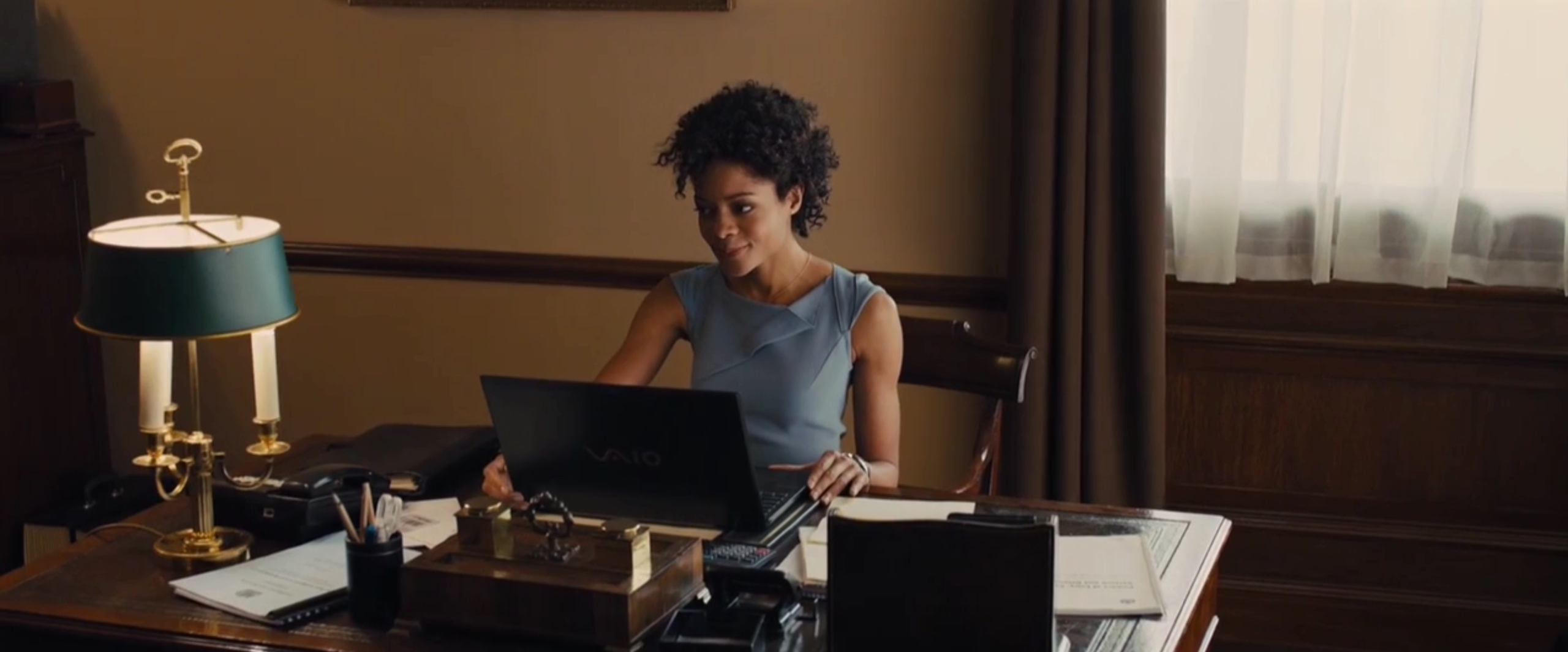 Miss Moneypenny, Skyfall, Eon Productions (2012)
Miss Monneypenny has been interpreted by several cinema personalities, such as Lois Maxwell and most recently Naomie Harris, since the beginning of the James Bond franchise, in 1962. A secretary for M, James Bond's superiors and head of the British Secret Intelligence Service (M16), Monneypenny is mysterious and masterfull in dealing with classified information. Although she's always had a rather small part in most of the films, Monneypenny has made history as Agent 007's unresolved romantic relationship.
6. Kitty Sanchez (Arrested Development)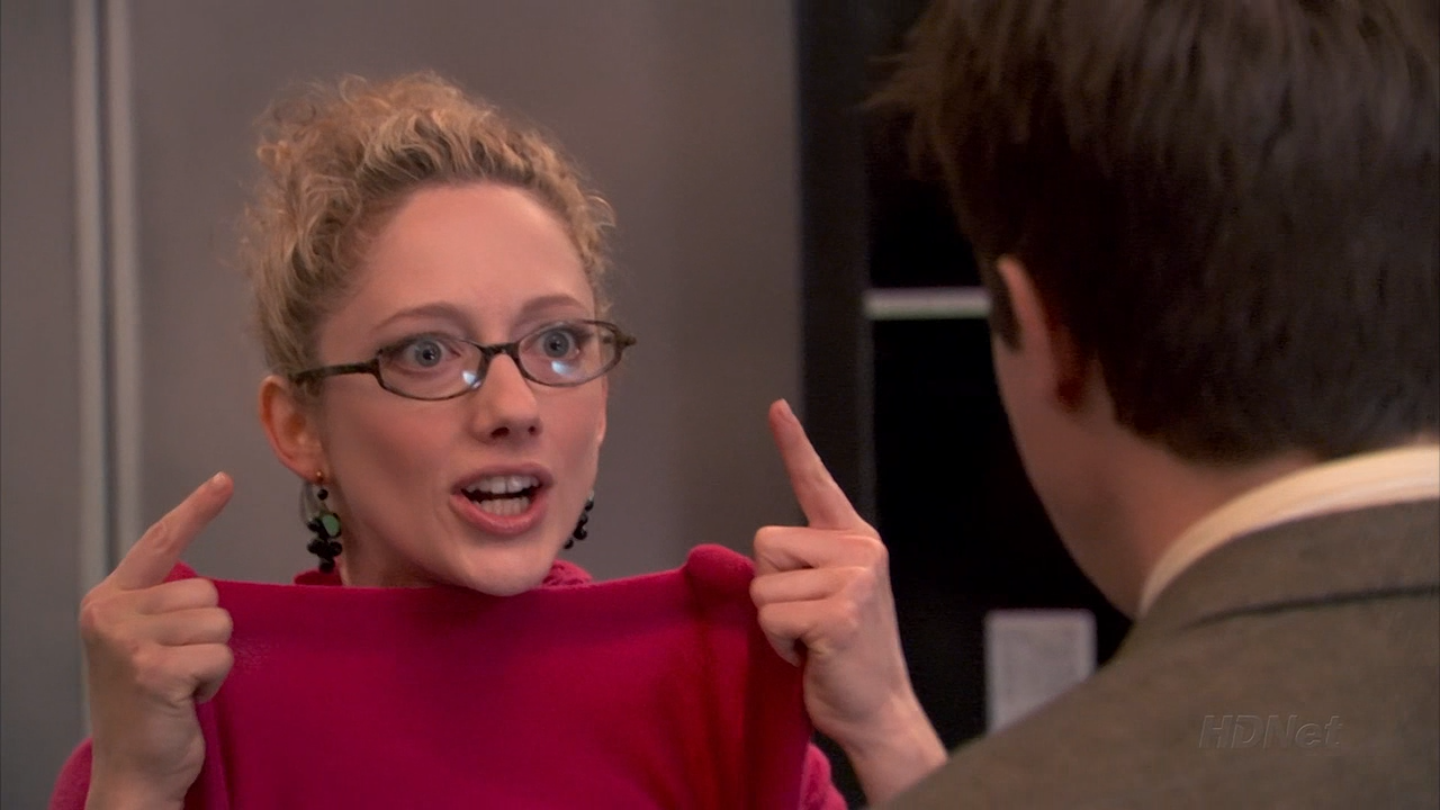 Kitty Sanchez, Arrested Development, Fox (2003-2006), Netflix (2013-2019)
A dysfunctional family, multiple love affairs, petty fights, an SEC (Securities Exchange Commission) investigation and terrible magic shows. Sounds messy? It sure is. Kitty Sanchez, played by Judy Greer, is the crazy private secretary and confidant to George Bluth (a.k.a. George Senior), leader of the Bluth Company. Kitty spent several years working for George, whom she also endured a love affair with. After his incarceration for conducting illegal operations between the US and Iraq, Kitty stayed faithful to him and even helped to hide information from SEC. Later on, this led her to extorting George's family to keep the information private.       
7. Pam Beesly (The Office U.S.)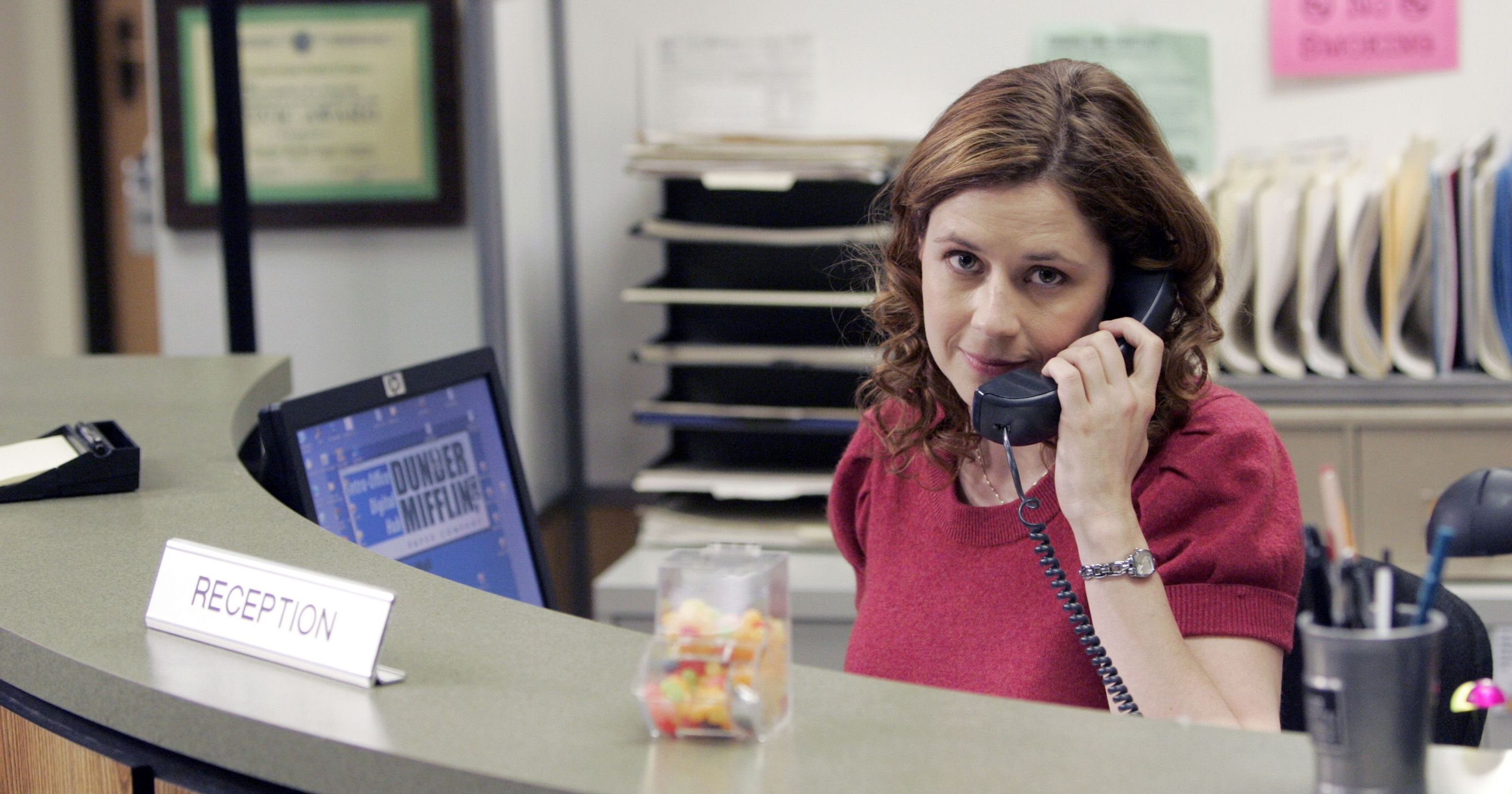 Pam Beesly, The Office (U.S.), NBC (2005-2013) 
Played by Jenna Fisher in the American version of The Office, Pam Beesly is a receptionist at the paper distribution company, Dunder Mifflin. She started off as a shy and hesitant character who dreamed of becoming an artist and spent most of her time painting or drawing. With time, she became more assertive and showed a different side of Pam, who has a great sense of humour. Pam's character kept growing throughout the series, becoming a saleswoman, then an office administrator and eventually marrying the colleague Jim Halpert (John Krasinski). 
8. Emily Charlton (The Devil Wears Prada)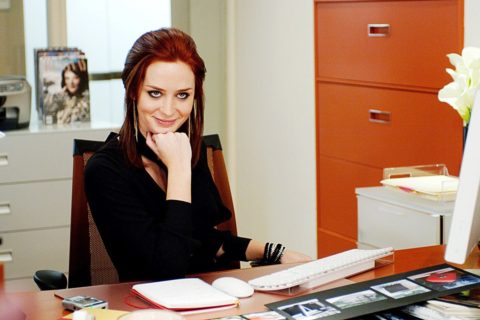 Emily Charlton, Fox 2000 Pictures and Dune Entertainment (2006)
If you've ever watched The Devil Wears Prada, I'm sure you'll remember Emily Charlton (Emily Blunt). A senior assistant to Runway magazine's Editor in Chief and ice queen, Miranda Priestley, Emily is extremely devoted to her job and to Miranda. Shaped by the demanding and somewhat cruel fashion industry, Emily comes across as evil and judgemental when she first starts training the new girl Andrea (Anne Hathaway). However, as the movie evolves we learn that she is actually just trying to help in her own crooked way.
Did you favourite character make it to our list?