The COVID-19 pandemic has shown us the world of QR codes and their importance in keeping workplaces and the wider community safe.
Checking-in your employees and visitors shouldn't be a headache and QR codes are a contactless, efficient and user-friendly way to gather the information you need, whilst keeping your business safe.
The answer is easy – to keep visitor management efficient and simple. QR codes can retrieve all types of information, from timestamps to personal data. Most importantly, QR codes are contactless! Through the simple touch of a button, not only will you be aware of visitor arrival, but you will have access to data reports that show who was on the premises and when.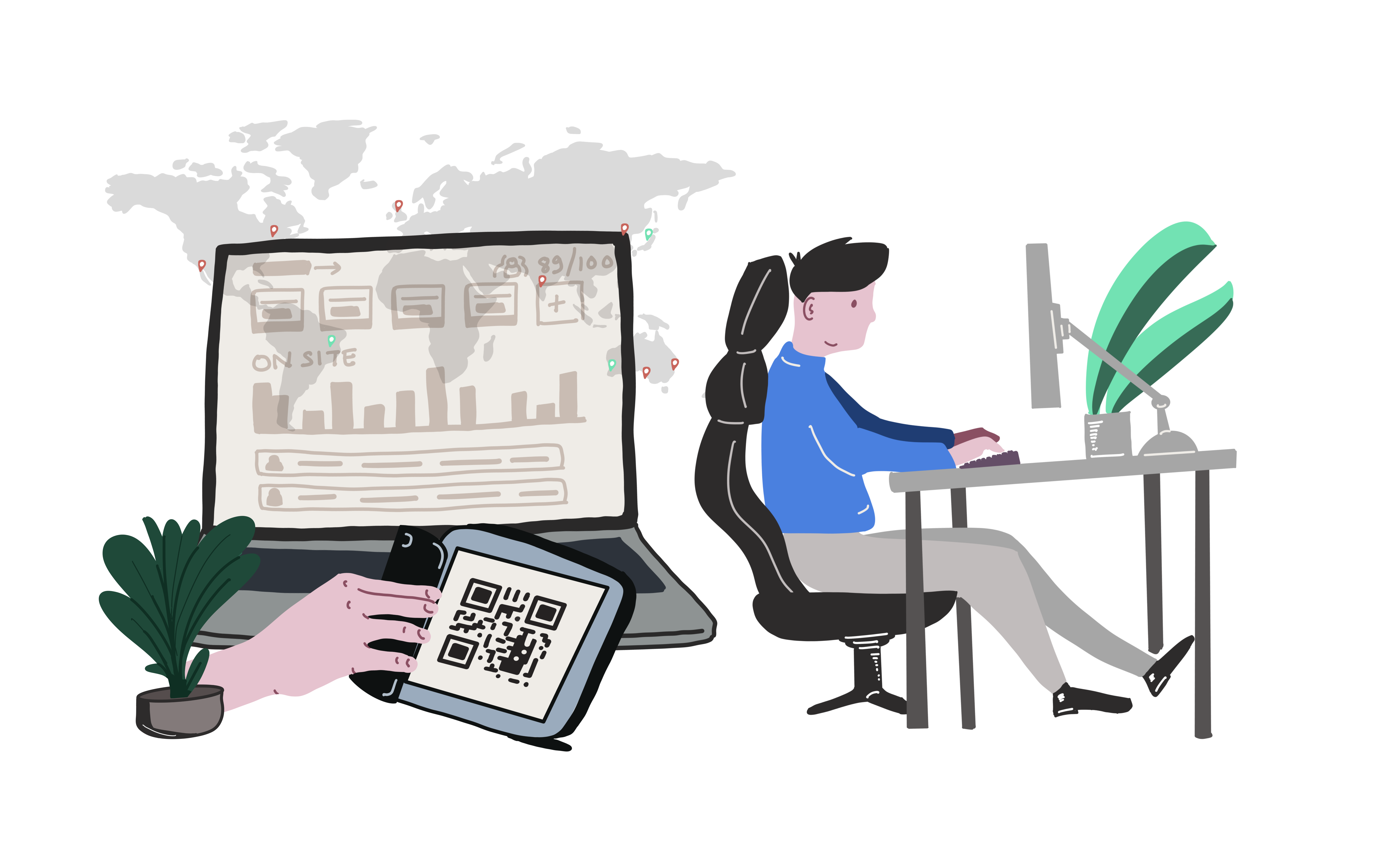 What makes Teamgo different?
Teamgo provides a systematic way of managing visitor check-ins without face to face contact. This system is suitable for all industries and sectors and will help you to establish a secure and safe workplace. The interface is user friendly and simple to use, making it suitable for any business. Explore the customizable and user-friendly dashboard that can be tailored to suit your business needs.
What features will you enjoy from using Teamgo?
The system has tons of customisable features on offer. Here are some of the most popular:
Visitor pre-registration
Teamgo has developed technology that lets you pre-register your visitors before they arrive. You can collect important security and health information and issue visitors with QR codes that are scanned on arrival.
Teamgo iPad kiosks
Teamgo wants the sign-in process to be simple and systematic. This is all achieved through the use of the iPad kiosk. Deploy these kiosks at your workplace to scan QR codes and sign-in visitors, employees and contractors. The iPad camera will read the QR code and instantly sign-in guests. It's fast, thorough and convenient!
The Teamgo pass app
This smartphone app for iPhone and Android users allows you to generate a QR code for a digital pass in the office or workplace.
Contractors and visitor badges
The Teamgo system allows users to print a visitor badge that details a guest's information, photo and QR code so that they can be easily identified and located at all times.
Deny and block
Teamgo has a unique feature that allows users to restrict or block a specific visitor from signing in to the system.
It's time to update your visitor management system
With Teamgo's simple to use systems you can't go wrong. If you are interested in installing this software for your business then get in touch with our team today.