Visitor management system is a key workplace security management solution that can help businesses safeguard their offices and increase efficiency. However, not all visitor management systems comply with workplace security policies and some of them don't even have enough features to ensure safety.
Unlike other productivity or office applications, visitor management systems have to comply with many security and privacy policies issued by the government.
Instead of requiring the age-old logbook, a large desktop system or specialised hardware that is expensive and hard to find, a simple iPad with a table stand or kiosk floor stand can be used to set-up a visitor management system.
Let us look into the 5 key features that iPad visitor management system need to have:
1. Visitor Screening
Visitor screening is an important security feature which helps you keep track of all incoming visitors and sends alerts to the system administrator based on your security settings. For instance, if you have had a bad experience with a visitor before – say they violated company policies or performed an illegal act – you can block them from entering the premise or keep them on your watchlist. Hence, when that visitor tries to sign in you are immediately alerted and the person is not allowed to enter.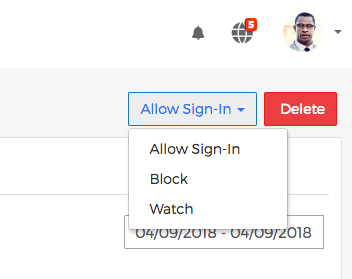 Also, you might want to keep watch on some visitors when they arrive at your workplace. Let's say they are a VIP person or someone who is very fussy. For those visitors, you should be able to set up an easy watch features so that concerned personnel is alerted when they arrive.
2. Taking a photo of a visitor
Gathering some information about your visitors is important to ensure the safety of your workplace and employees. In addition to information like name, phone numbers and email address, it is important to have a photo-taking feature to verify the identity of your visitors.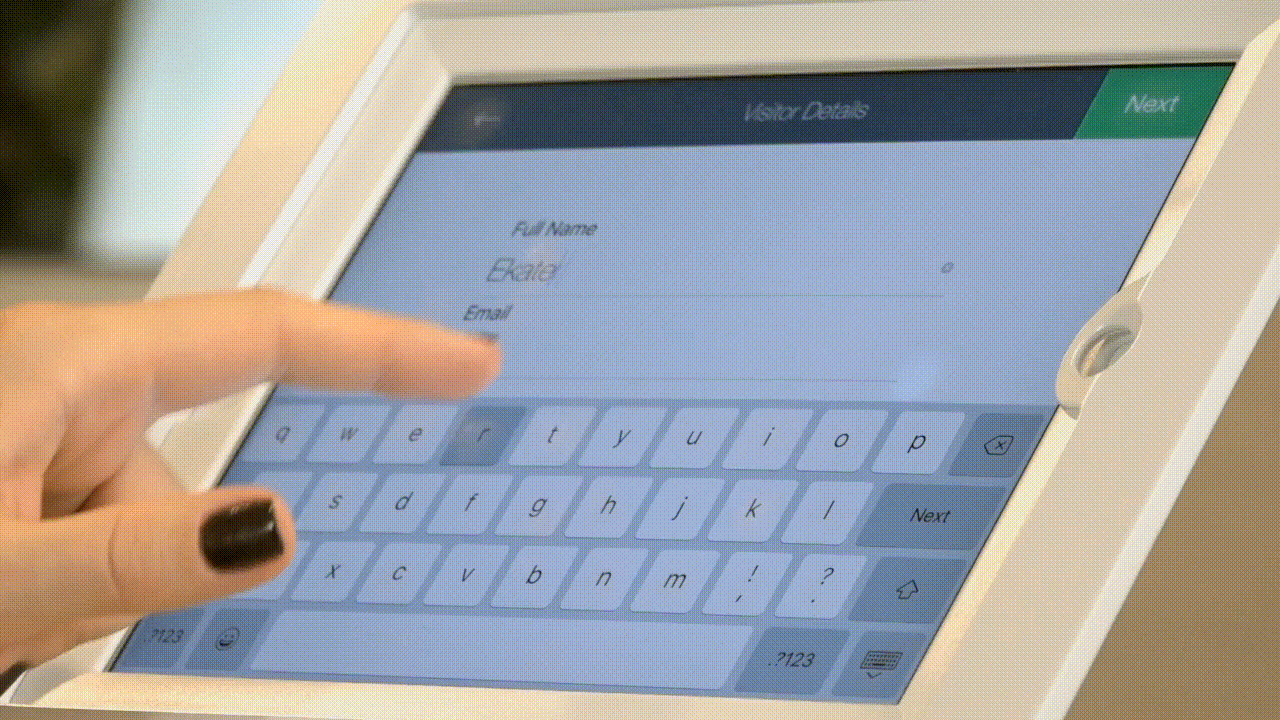 When visitors sign in, their photos are securely stored in the system, which allows security personnel to easily identify them in case of an emergency, threat or offence.
3. Electronic Documents
It is important to keep your visitors aware of workplace ethics and security regulations. Hence, it is crucial for them to abide by the rules and agree to follow them. For this to happen, you need visitors to sign a contractual document before they enter the workplace.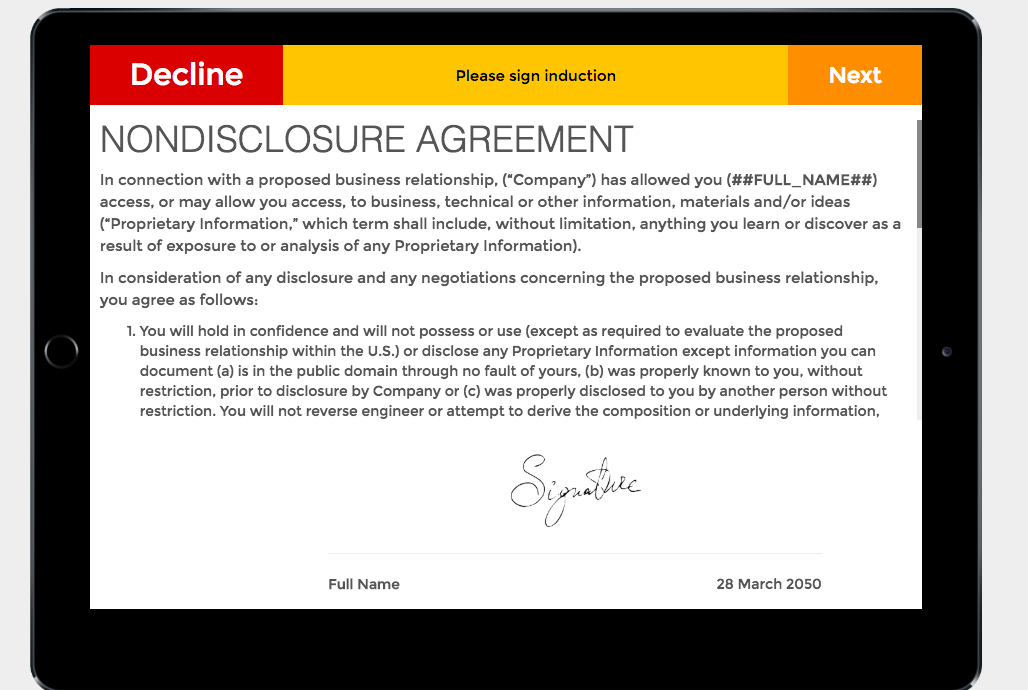 This process can be cumbersome, if not set up properly. Your iPad visitor management system should have an easy way to access those non-disclosure documents and sign them digitally without any hassle. Failing to provide such a system can put your workplace at risk.
4. Visitor tracking and reporting
From the time a visitor enters your workplace to when they exit, it is your responsibility to make sure that they are safe within your office and they don't pose a threat to your employees. In order to ensure this, the visitor management system should be able to keep track of all the locations your visitors entered and their respective date and time.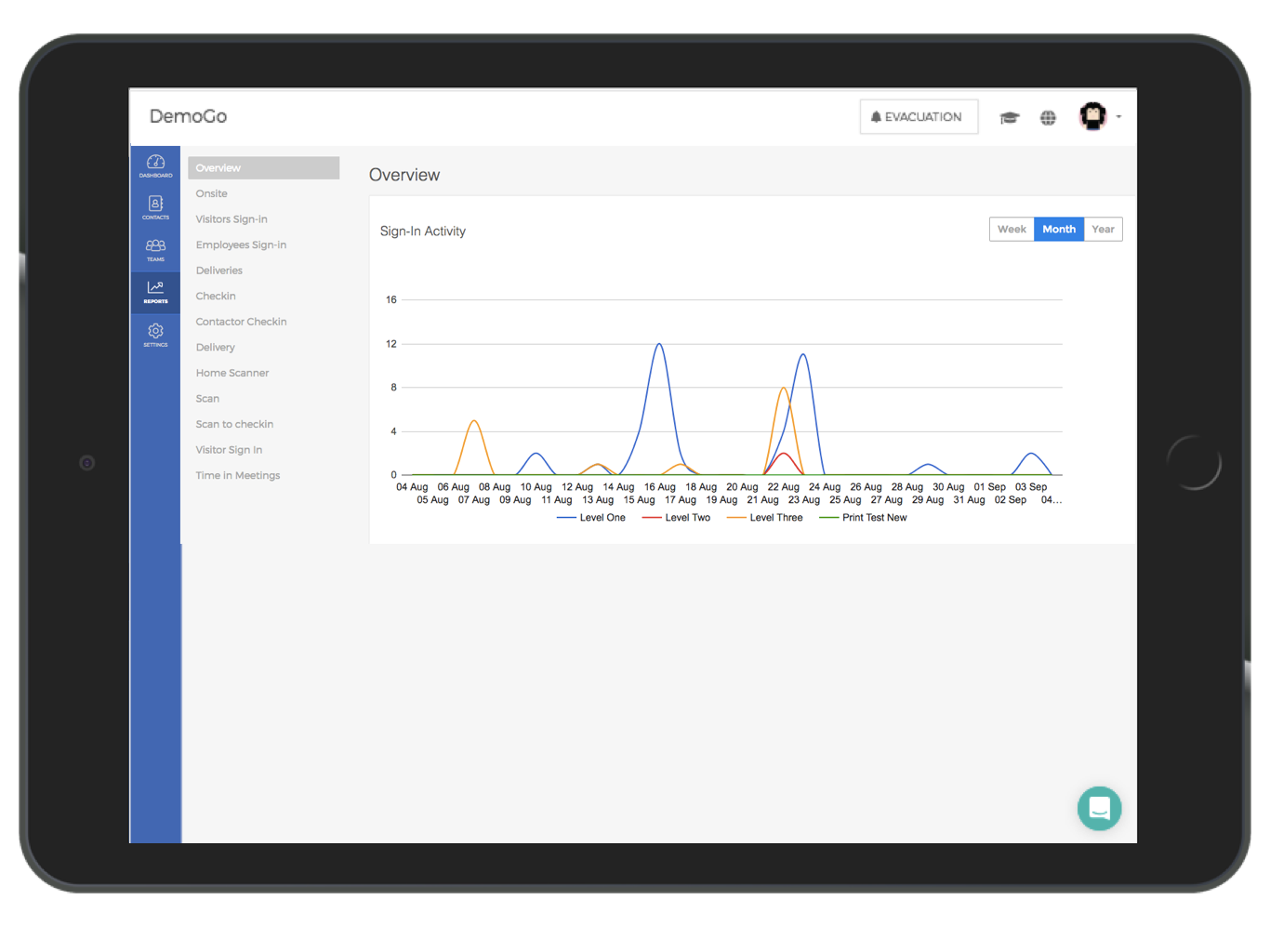 It is important for visitor management system to have a full dashboard and reporting capability that can show all the relevant details about your visitor's movements in your workplace.
5. Sending emergency alerts
Lastly, it is vital for visitor management systems to provide you with a way of communicating with your visitors in case of an emergency. For instance: in case of fire, the system administrator should be able to send an emergency alert via email, SMS or in-app notification, so that visitors are quickly guided to the route to safety.