Customers are the lifeblood of any hospitality business and the pandemic has shed light on the importance of hospitality to the global economy. One of the first steps to getting the industry back up and running is to ensure safe and secure check-in for customers, staff and suppliers with a visitor management system. Keep reading to learn how Teamgo can be used in your restaurant, bar or hotel.
Due to the health risks posed by COVID-19, contact tracing has become a necessity in all hospitality venues. Contact tracing has a direct impact on the dissemination of COVID-19 and studies continue to indicate that contact tracing tools and digital solutions can effectively restrict the transmission of the virus. Contactless sign-in, inspection questions and employee in and out panels are all features of the Teamgo visitor management system equipped to assist with contact tracing efforts.
To prevent exceeding the maximum capacity, venues need to keep track of customers, staff and suppliers on the premises. By monitoring check-ins and check-outs in real-time, the Teamgo visitor system assures an accurate headcount without the need for manual counting. 
Teamgo also allows for instant reporting of visitor traffic and securely stores the data so you can analyse and determine internal insights.
Managing multiple locations can be tough, especially with COVID-19 restrictions and capacity limits. Setup Teamgo visitor management across multiple locations and manage them from a centralised web dashboard. Benefit from assigning location administrators, emergency communication, individual capacity management and customised templates.
Employee safety is the number 1 priority. Protect your people and your workplaces with Teamgo sign-in for employees and suppliers. Setup a user profile and issue QR codes, FaceID or Express Sign-in for fast-tracking of time and attendance.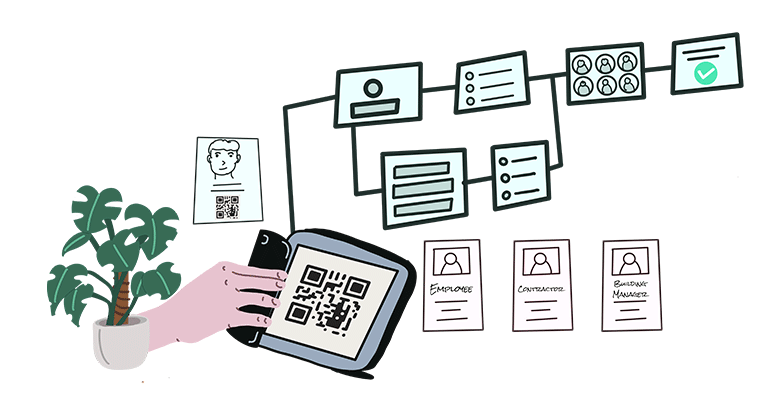 We hope to see the hospitality sector booming soon. To ensure the safety and security of your employees and visitors install a Teamgo visitor management system. Learn more about Teamgo's key features and how the system can be tailored to best meet your needs.