Visitor management system for technology and science organisations
Teamgo's cloud software helps you run a more efficient, safe and secure workplace with visitor management tools that meet data compliance needs.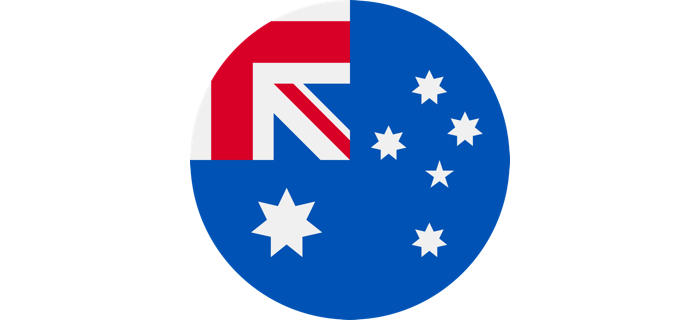 Australian Company
We're an Australian technology company specialising in Visitor Management software and applications.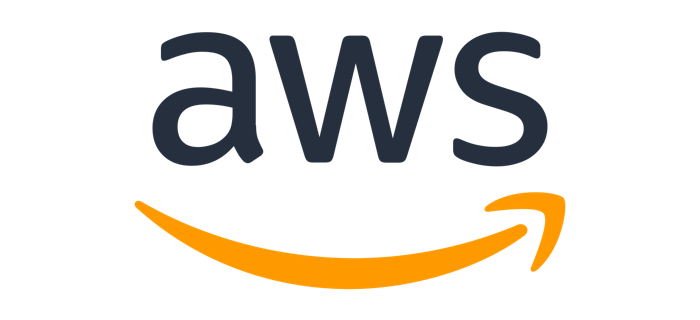 Amazon Web Services
You expect the best and we rely on the best with cloud hosting and security provided by Amazon AWS Australia.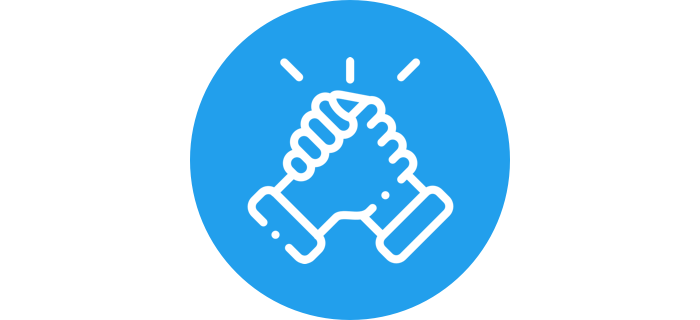 Fanatical Support
24/7 support available and experienced account managers on standby - we provide hands on customer assistance.
Teamgo's visitor management software includes all the following standard features
Teamgo supports safer workplaces globally
"Teamgo provides us excellent visitor management features across our Australia operations"
Sakina Viaphay
Office Manager,
Rackspace Hosting Australia PTY LTD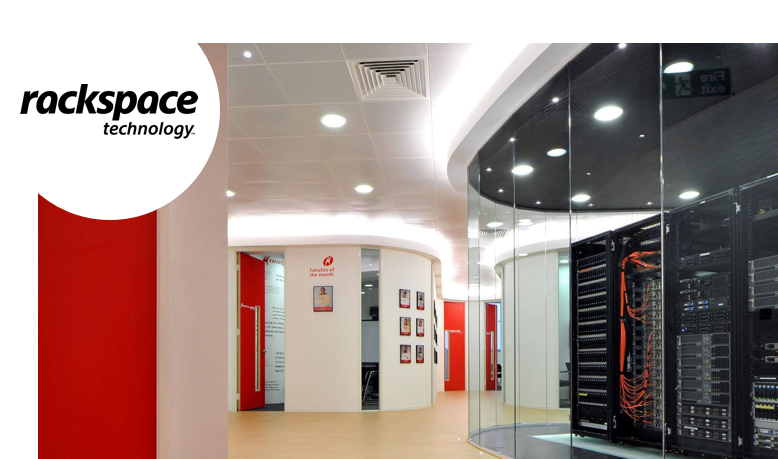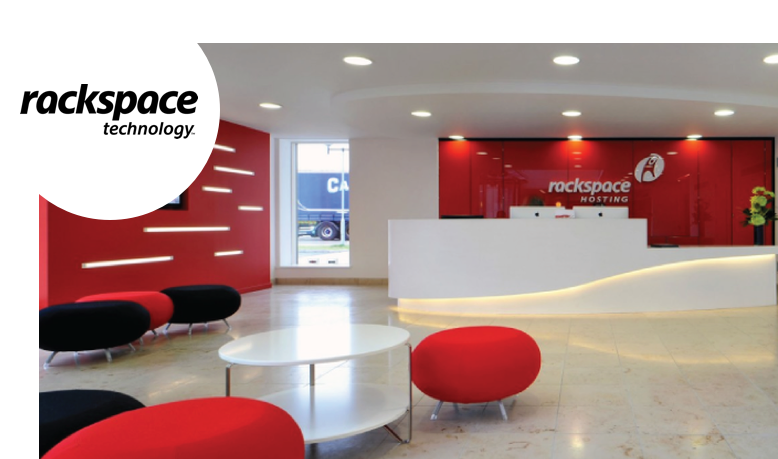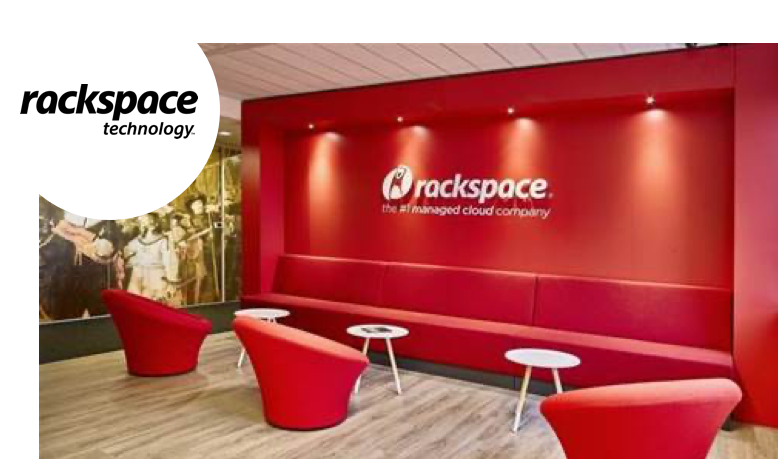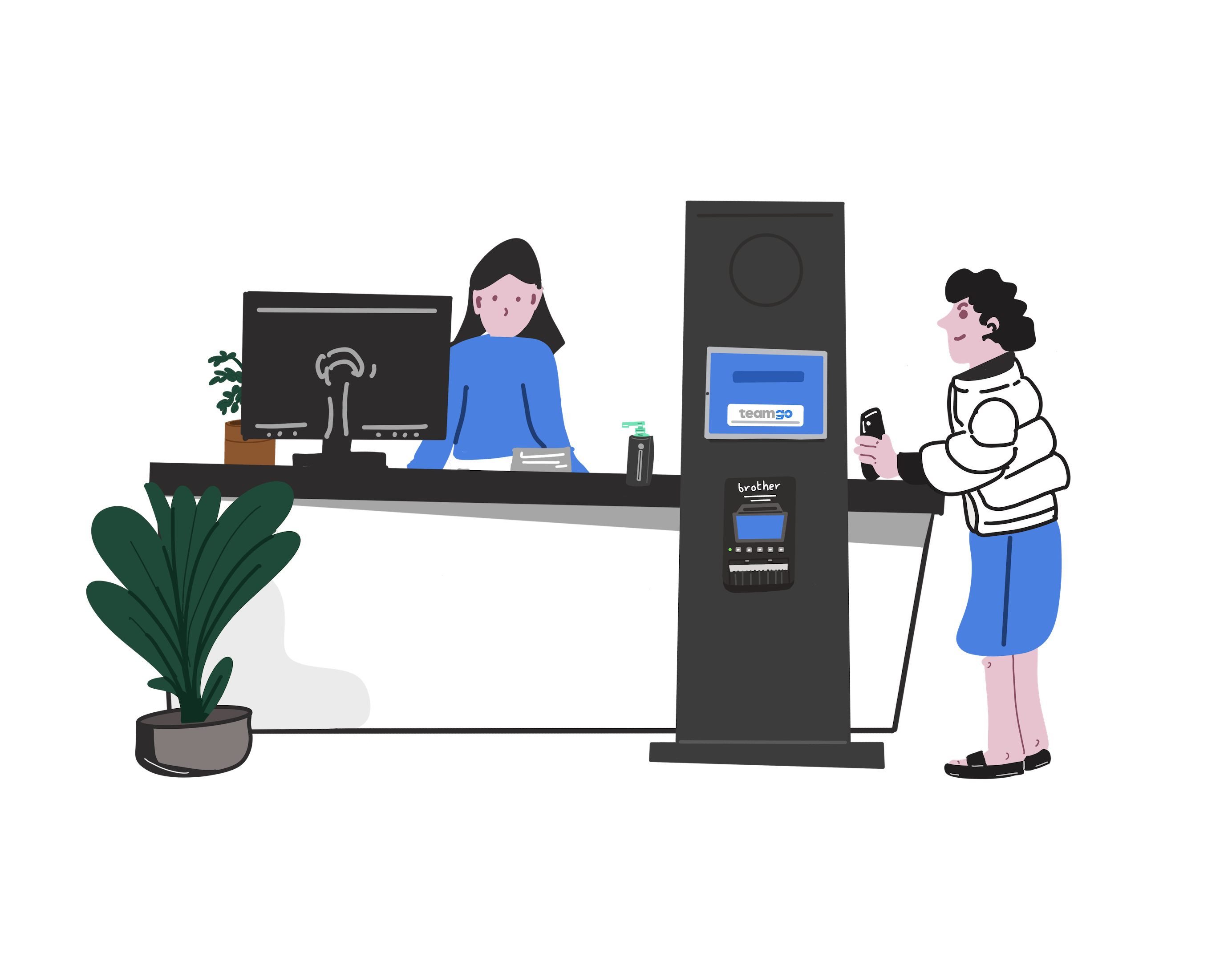 Capture all your visitors from inviation to arrival on location. Visitors can sign-in by scanning contactless QR codes, registering on iPad kiosks or completing safety and security workflows.
Sign-in with iPad kiosks or QR code posters
Complete custom sign-in workflows
Express sign-in for return visitors
Record accurate sign in/out data
Supports COVID19 and contact tracing efforts
Enroll your visitors before they arrive on sign with Teamgo visitor pre-registragtion. Collect important compliance, safety and security information, screen visitors and issue QR codes.
Custom pre-registration invitation emails and forms
Build templates for your visitor types
Setup custom forms and workflows
Request documents, photo ID and more
Helps support COVID19 and contact tracing compliance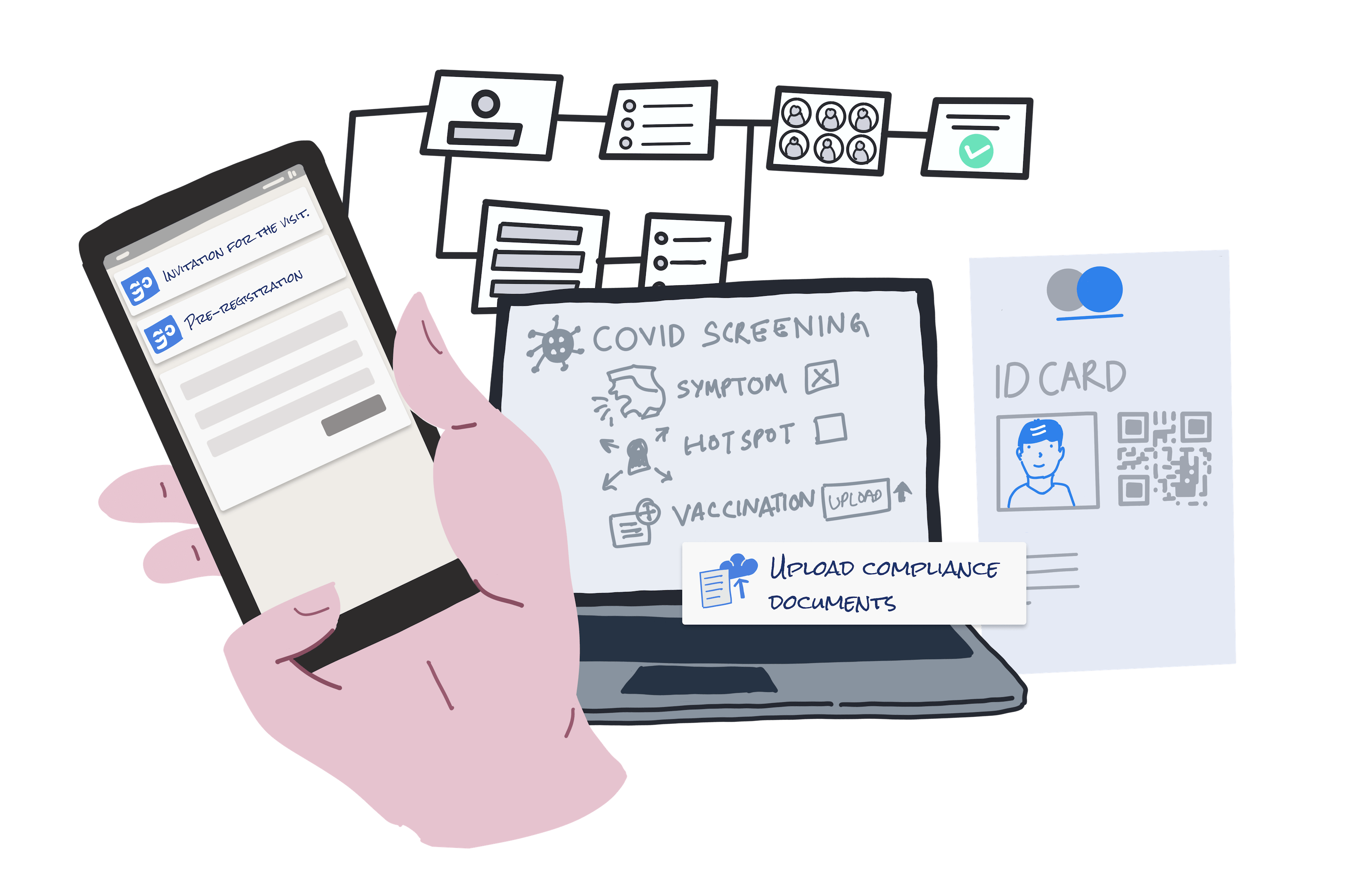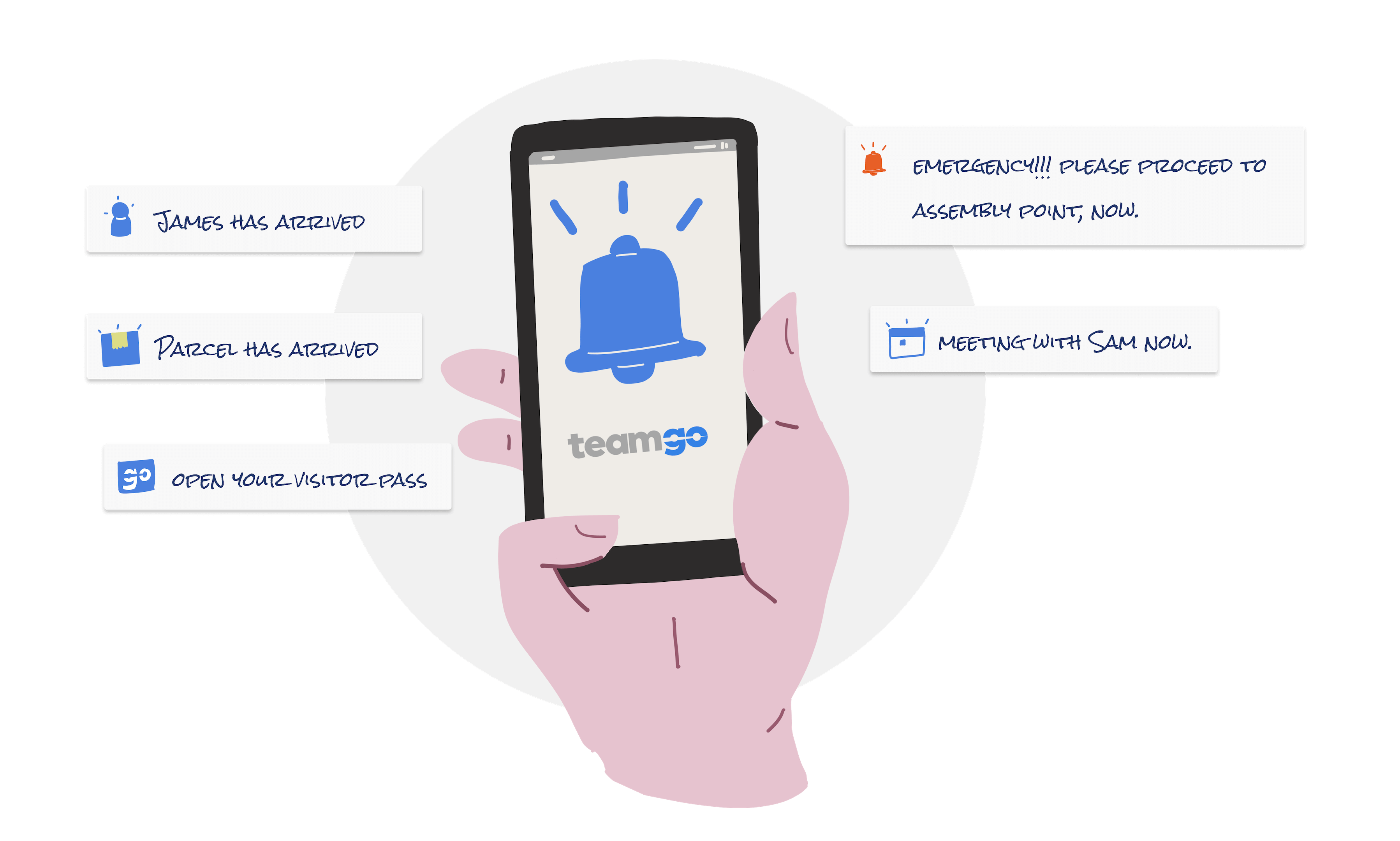 Send instant alerts to your visitors and employees when different events take place. You can manage how these are delivered and customise the content.
Send email, SMS, and push alerts to the Teamgo Pass app
Visitors arrivals, deliveries, emergencies and more
Improve productivity and automate reception functions
Send in any language and include custom content and messages with the Teamgo language editor
Upgrade how you greet visitors and maintain an efficient, modern and safer workplace, starting right at the front door.
Free iPad app "Teamgo" kiosk
Works on any iPad and can be installed exactly how you need it
Connect to a Brother label printer for visitor badges
Customise the sign-in flows with a fully featured web software kiosk designer
Use for visitors, employees, deliveries etc all on one iPad or setup multiple kiosks across the workplace
Connect your kiosks or have them all act independant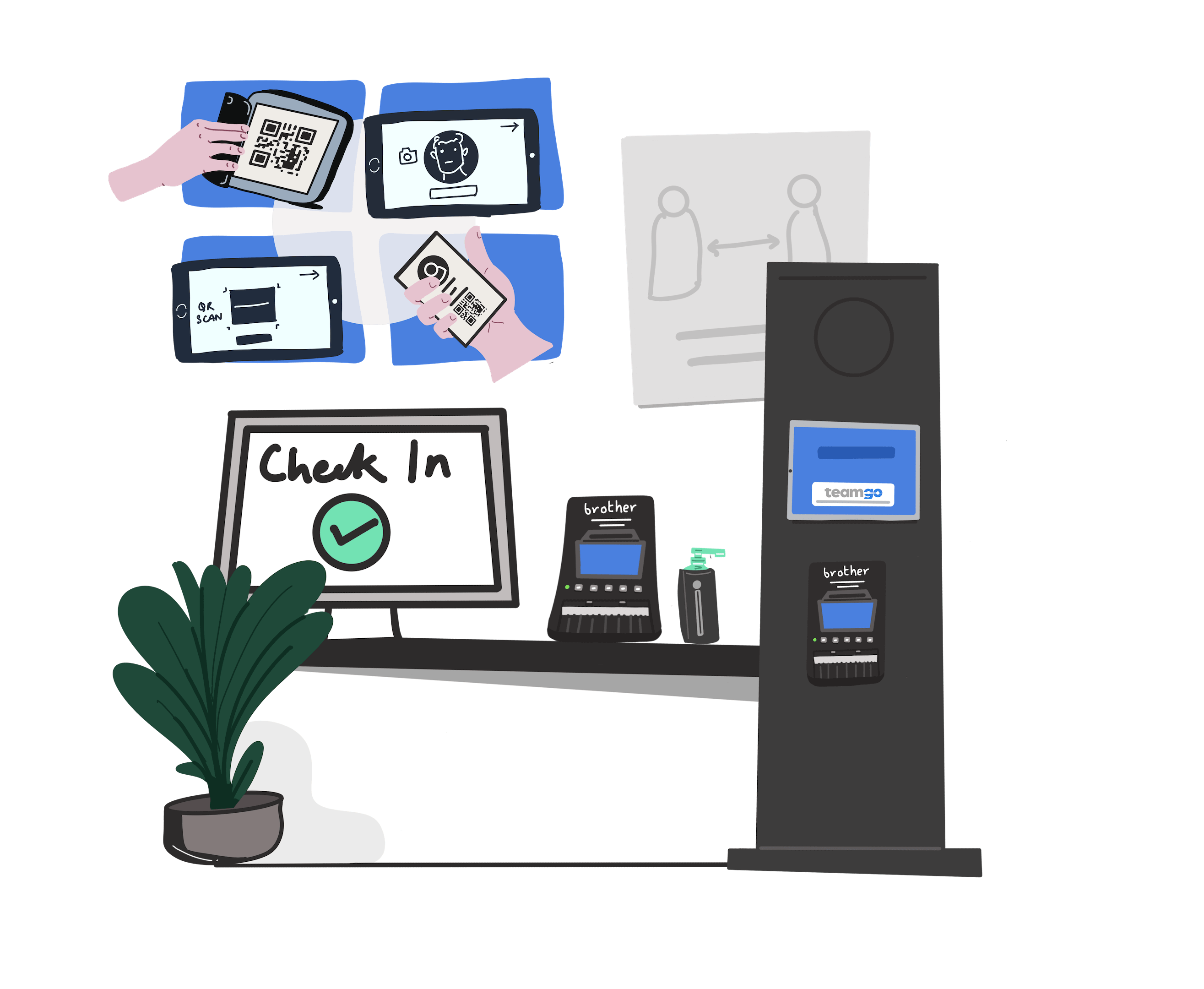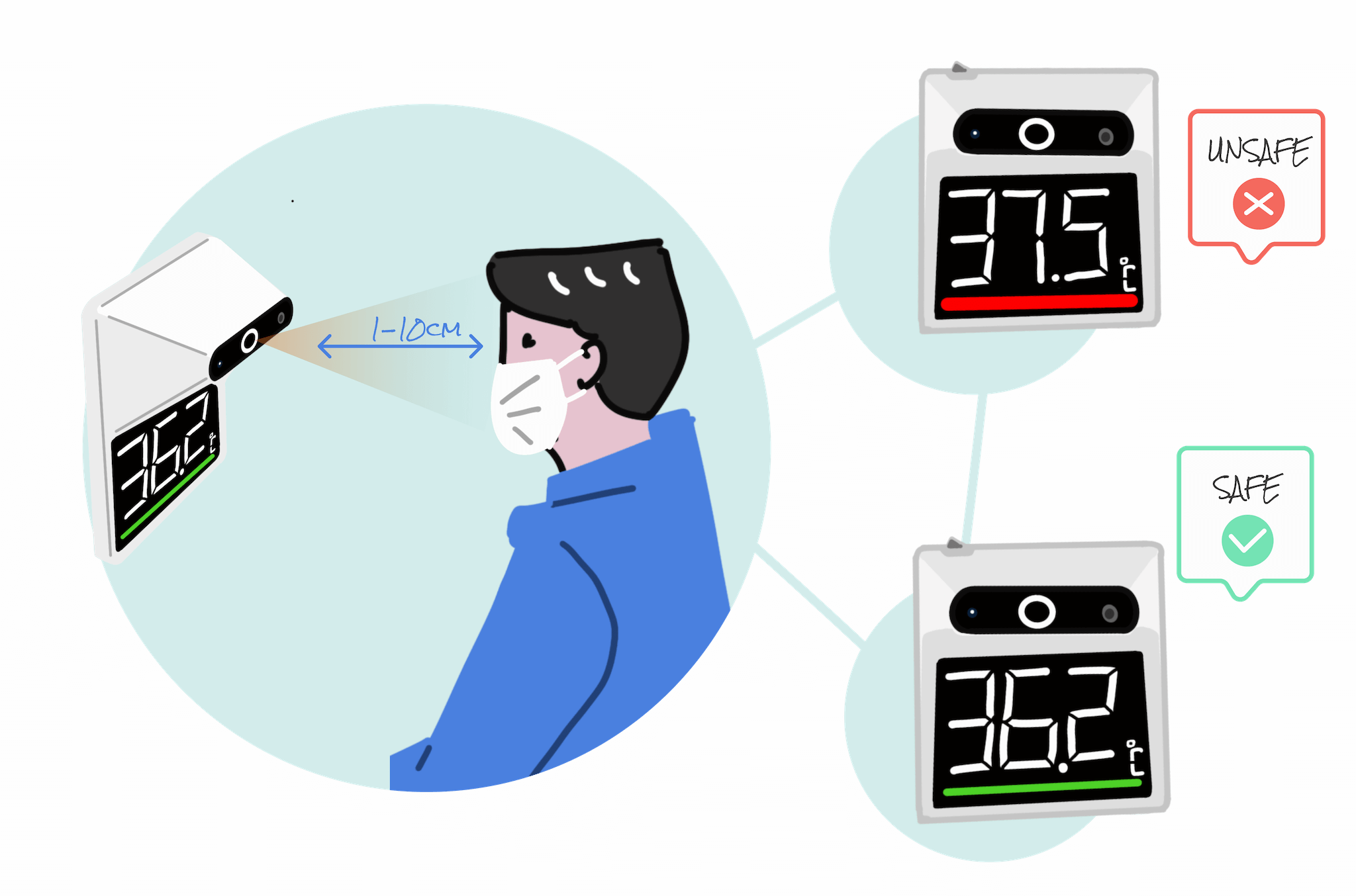 Temperature scanning thermometer
The Teamgo Digital Temperature Scanner uses safe and touch-free infrared technology to scan your people's forehead body temperature when they arrive at the workplace. Ensure you keep your people and workplace safe and healthy with instant checks on arrival.
Use the device on it's own or connect to a Teamgo iPad Kiosk
See temperate read instantly on the device LED screen
Hear audio Beeps when temperature is scanned
Use it for visitor sign-in, employees and your regular contractors
Invite suppliers to join your Teamgo workforce and manage their own employees. You can then track the worker's time and attendance while also helping you with compliance contact tracing.
For cleaners, maintenance, contractors, and more..
Add or invite your supplier companies and their workers
Track suppliers time and attendance with detailed reports
Suppliers sign-in with QR codes, mobile or FaceID
Build custom sign in workflows with forms and documents
Request certificates and ensure compliance is in check and manage expired documents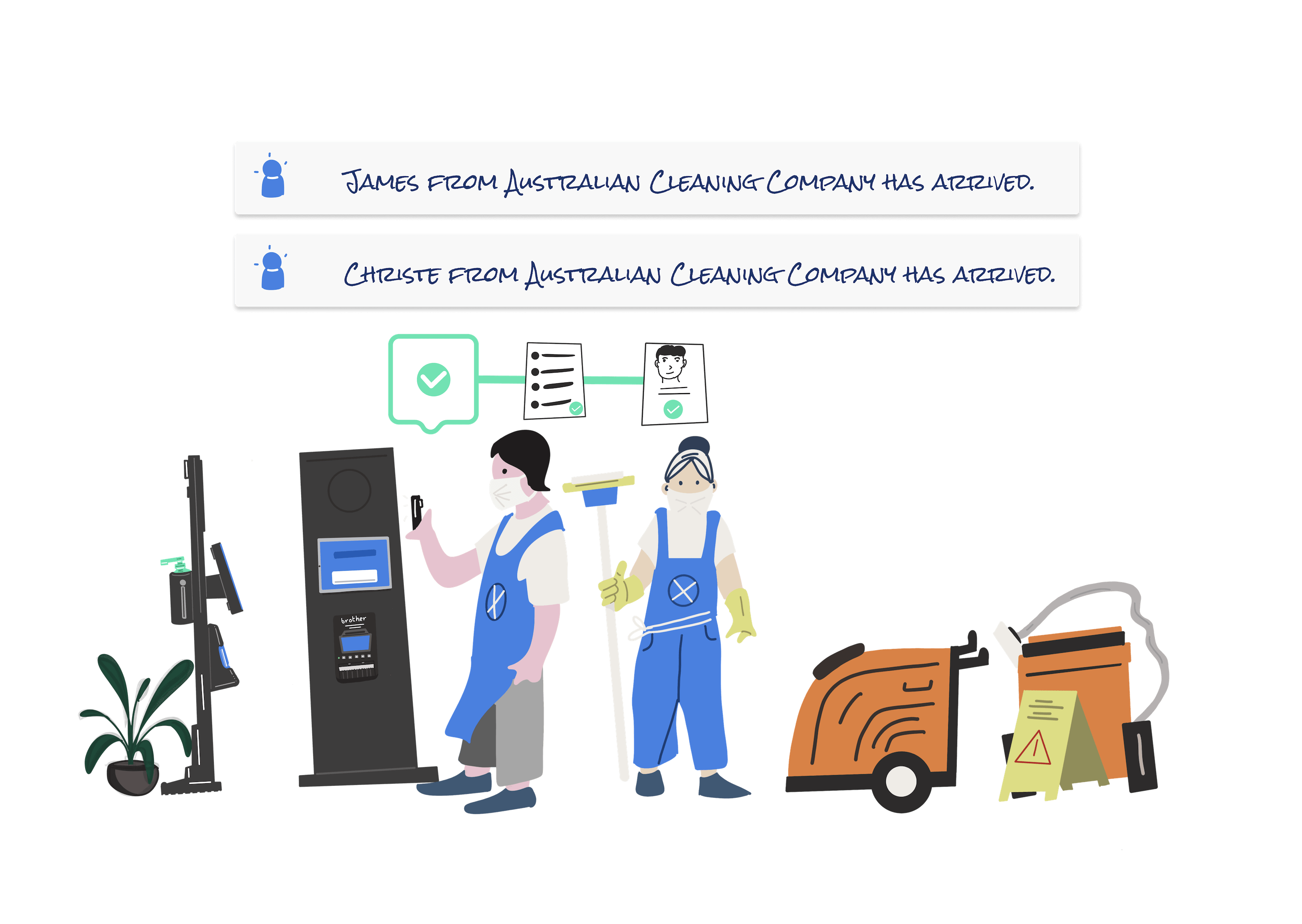 Related articles and information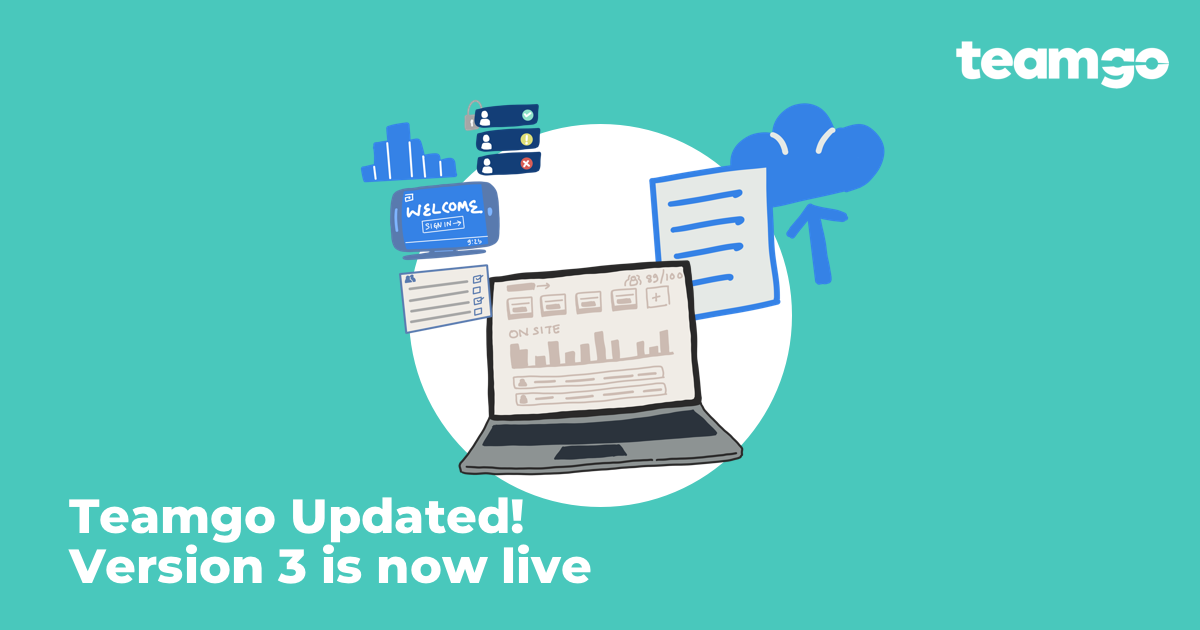 As you've noticed, we released a new Teamgo dashboard! With the new dashboard we aim to make it easier for Teamgo users to find what they need. Home Screen This is the default screen which every users will see when they first login. This screen shows information relevant and specific
Read More »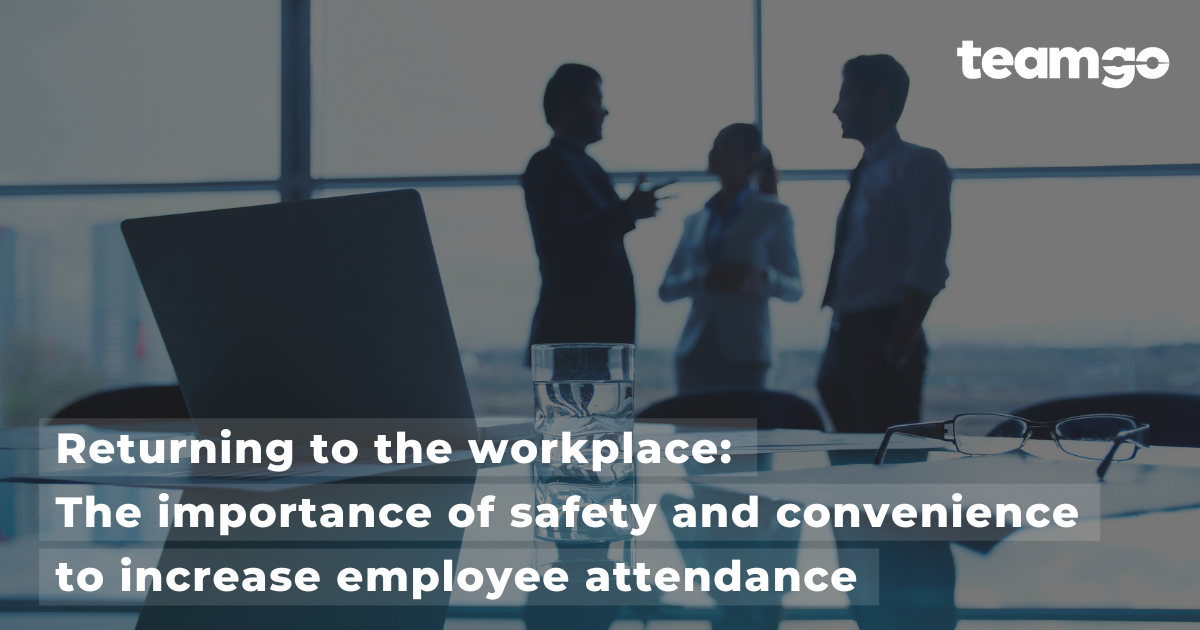 As restrictions ease and 'work from home' orders are lifted, organisations are encouraging employees to return to the workplace. There are benefits to in-person attendance including collaboration, socialisation and productivity. However, the pandemic has shed new light on remote and hybrid working and employees now want to have more convenience
Read More »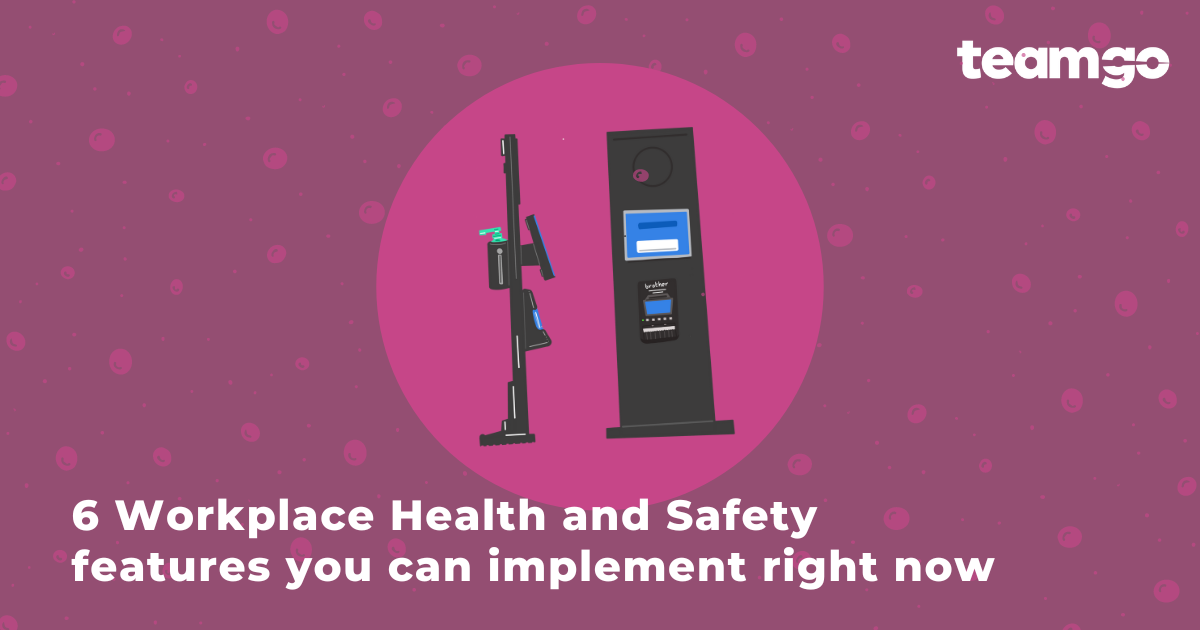 As companies adapt to the constraints of a global pandemic, we have seen many organisations move away from an in-person model, to now embracing the future of a hybrid workplace. Because of this, the movements of employees and visitors have become increasingly sporadic, placing greater importance on workplace safety measures.
Read More »
Get started with a free 30 day trial – all features included, no credit card required.