Are your teams getting increasingly frustrated by paper passes? Are guests continuously asking for the WiFi log-in at business meetings? Finding that simply getting guests through the sign-in process and set up for meetings has more hurdles than necessary?
Replace your paper visitor book with Teamgo's modern front desk solution, managing your visitors from invitation to departure and much more.
Teamgo is a simple touch screen visitor management system that helps companies boost productivity, improve employee satisfaction and enhance visitor experience while reducing costs by embracing automation solutions.
"Office automation is a broad question that extends into many areas of an office – from waste reduction to minimising employee overheads and costs and improving the use of space. Yet, we often walk into an office space and instantly identify several things that could be automated." -Steve Barrett, Teamgo Co-founder and Chief Operating Officer
This is what Teamgo sets out to change.
Ultimately, workplace automation with Teamgo means more time to do the work that you love and that is critical to your business. Teamgo helps you to complete visitor management tasks more efficiently, from assigning roles and responsibilities and ensuring compliance to streamlining sign-in processes and collaborative communication. Let us help you manage your visitor, reduce inefficiency, cut operating costs and run a safer workplace.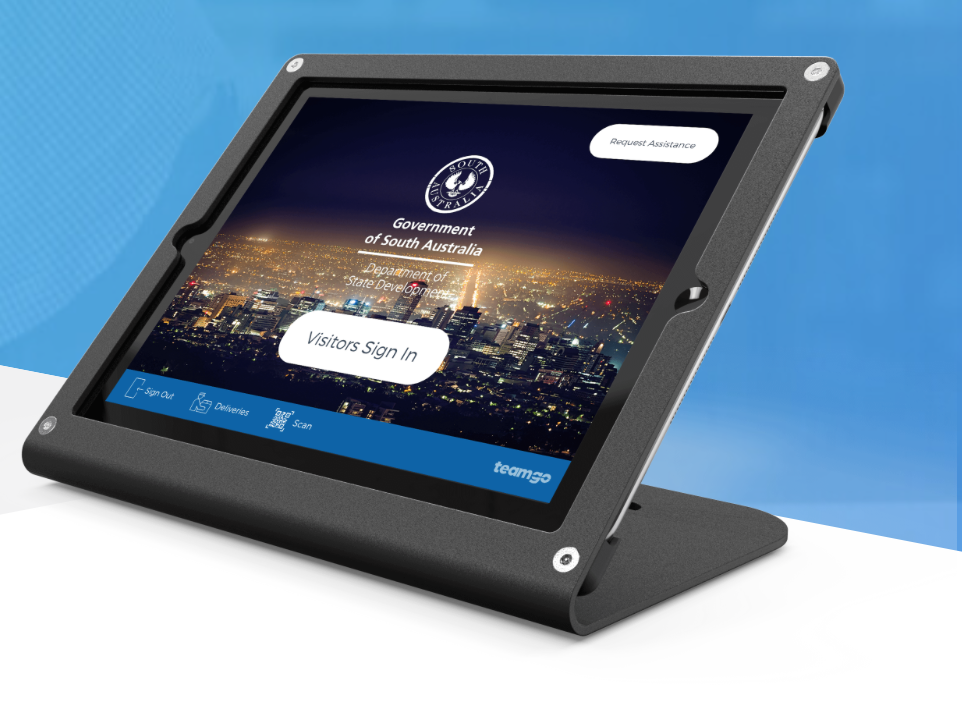 Data Security
Data integrity and security is undoubtedly the most valuable asset for any business and everyone's highest priority. At Teamgo, we promise to responsibly maintain a dependable and secure infrastructure that meets compliance objectives and safeguard your data to the highest standards. That's why hundreds of organisations worldwide trust Teamgo with their data and business.
"As we expand functionality for transformative workplaces and deliver better business intelligence to organisations, we're focused on ensuring that data security is key to all decision making for the systems we develop and the people that use them." – Steve Barrett,  Teamgo Co-founder and Chief Operating Officer
Fully customisable to suit business goals
Full customisation is Teamgo's mission. We are driven by our customers, whom we engage with daily and want to provide a solution that caters to their specific needs. Teamgo aims to equip companies with technology that is transparent, easy to use, and that enriches organisations through a safer and more productive workplace.
Focusing on you and customising your experiences, Teamgo executes regular software updates to bring you the most current and efficient systems. With automatic updates, you can reap the rewards of better functioning software with no work on your end!
Integration
Teamgo allows you to seamlessly connect with the business tools you already use. It's simple, it's fast, and connects you to all major providers including:
Employee Directory
Active Directory: connect to simplify Teamgo employee directory updates.

Google Contacts: automatically sync Google Apps users into Teamgo's employee directory.
Notifications
Slack: instantly notify employees directly or in specific channels when visitors arrive.

Salesforce Chatter: sends employees a private message when their visitor arrives.

HipChat: get instant notifications on HipChat when your guests arrive.
Marketing
Salesforce CRM: automatically create a new lead in salesforce from every visitor that signs in with Teamgo.
Build your own
Webhooks: need more flexibility? Use our API to build your own interrogations from scratch.

Zapier: create a custom integration between Teamgo and hundreds of other apps.
Teamgo has attracted hundreds of Australian and international subscribers, including McDonalds and communications company iiNet.
"[I] really enjoy using this product. Easy to install and clients find it easy to use. The API was a real boon, and the dashboard is simple and easy for non-technical people". – Aaron Blackman, Team Leader of iiNet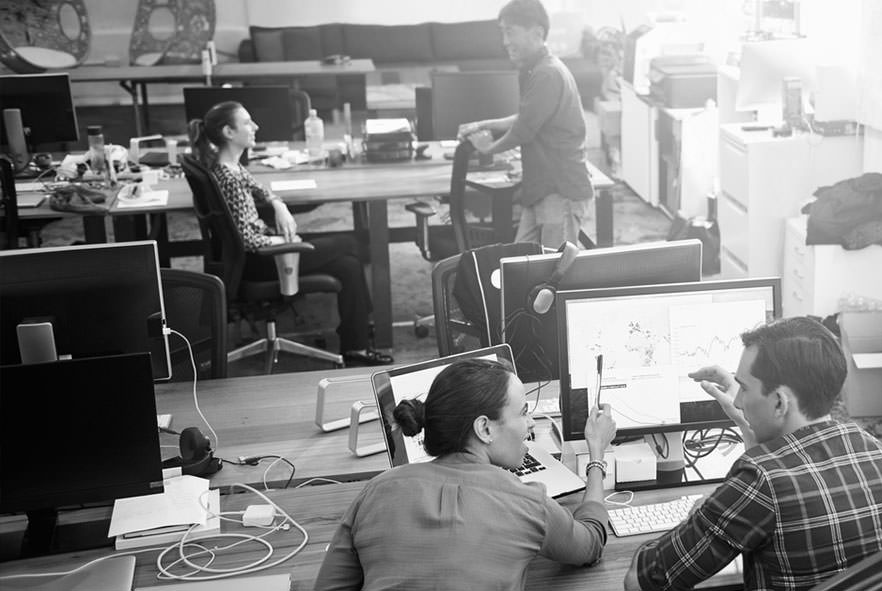 Software as a service (SaaS)
Looking to the future, software as a service (SaaS) is the answer. SaaS is a way of delivering applications over the Internet as a service rather than installing and maintaining costly software. As a SaaS, Teamgo allows you to easily access its software via the Internet, freeing yourself from complicated setup and technical management.
Access to Teamgo is easy, all you need is an internet connection. SaaS gives companies an alternative to buying, building and maintaining their IT infrastructures at high costs, lowers initial costs, provides painless upgrades and seamless integration which are just a few of the benefits it can offer to businesses.
Ongoing support
Our help centre (here) contains lots of information to get you started,  Alternatively, our support team is on call for whenever you need assistance (here). We pride ourselves on how we take client feedback on board, making the appropriate changes to improve and benefit everyone's experiences.
Check out our client testimonials here.
Transform your traditional office environment from unproductive desks into flexible, dynamic innovative work areas. Connect with our international community of companies who are transforming to a digital workplace today with Teamgo now.