Simple beginnings
Started in 2013 from a small coworking space in the heart of Adelaide, two technology entrepreneurs set out to make enterprises work smarter. Our vision was to build a system that replaced everything paper with digital - transforming not only the physical workplace, but also how we work.
A system that over time would collect enough data for organisations to see and understand actionable insights and make predictions that improve future operating efficiency.
We started with the front desk, with our eyes always on the horizon. We learned that to succeed every aspect of the office needed to be considered, from physical space to the workforce.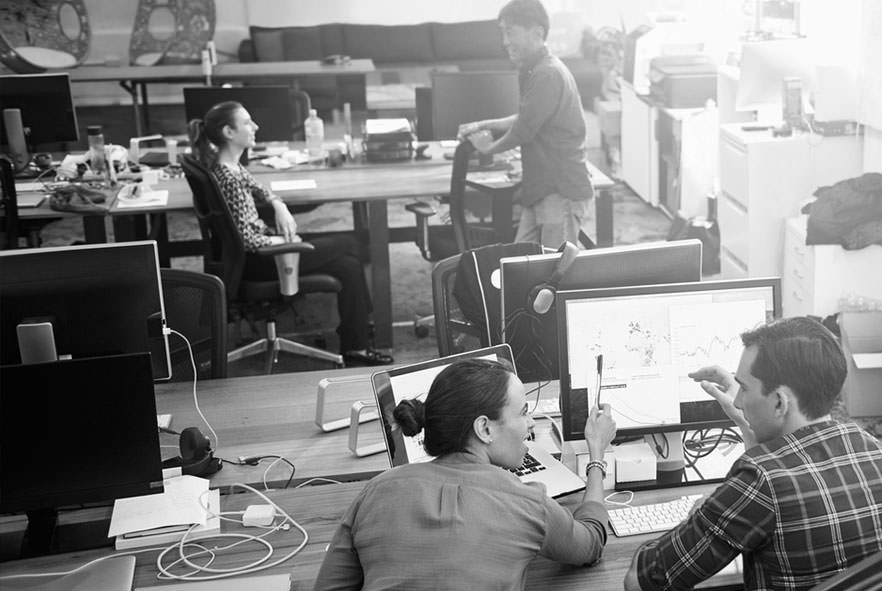 Committed team
The company was founded by two local entrepreneurs from very different backgrounds but driven by the same focus to build a global technology company that has a real impact on how we connect with each other, the physical spaces around us and ultimately the impact on people's lives.
The Teamgo team has grown steadily with highly skilled professionals coming on board that have as much passion and focus as the founders, ensuring customers are achieving their daily goals and their workplace needs are understood.
Headquartered in South Australia, much like our solutions we work without borders or boundaries. We grow where our customers are - globally.
Mission focused
Our commitment to customers is creating technology that's invisible; works simply, is frictionless for users and delivers something a little magical and memorable.
This is Teamgo's mission, and we are driven by our customers whom we engage daily on all aspects of the solutions we provide, from the executive team to the humble day-one employee.
As a software company we enrich organisations with information and digital transformation, but our values are not placed on data, our values are placed on the people that provide it.