Teamgo has introduced a new visitor management system tool for users to track visitors who have arrived on site. The Visitor Board feature enables users to experience better workflows and more easily monitor arrivals and departures.
Benefits of Visitor Board feature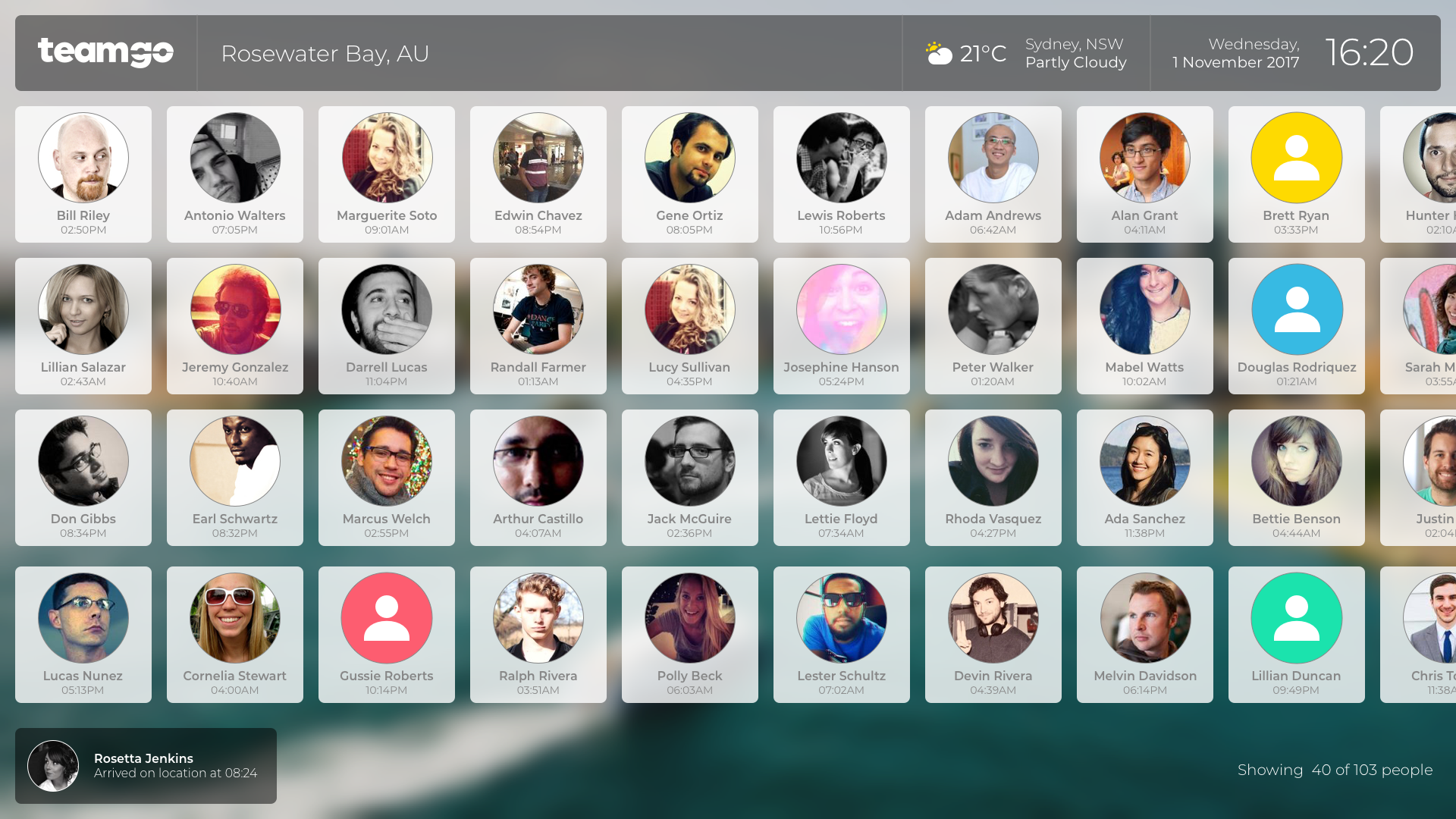 The Teamgo Visitor Board feature is a great addition to your security visitor management system. Every time a visitor sign's in, they will be displayed as 'on-site and when they sign out they will be removed from the Visitor Board. This is all achieved through the Teamgo electronic visitor sign-in system and no contact is required.
When accessing the display Visitor Board, admins will need to open a web browser and enter the activation URL and a one-time code. Testing this feature will help to ensure the Visitor Board  displays the information most relevant to your workplace.
There are many unique and creative ways the Visitor Board function can be used. Users only need a screen that has internet connectivity and a web browser to show the Visitor Board. We recommend using this feature with a multiple-screen set-up so people who have arrived can be displayed on a second screen for convenient viewing. This is particularly useful for security personnel. 
How to set up the Visitor Board feature
Setting up the Visitor Board is made easy with the following simple steps. When enabling your board users will need to:
Log in to the web dashboard as an Administrator 
Ensure the Teamgo subscription has access to the Visitor Board feature 
Go to 'Manage Visitors' for user your location 
Click the 'Visitor Board' icon next to 'Manage Your Visitor' options
Make a note of the web link and the one-time access code 
Select the visitor types to be displayed