Digitally transform your reception.
Protect your people, places and assets while staying compliant with modern iPad sign in.
What is Visitor Management?
For the many businesses that are stuck using a paper log book and struggling to record the signing in of visitors, staff and contractors.
Despite enterprises being pressured by strict visitor policies, there are limited options that are affordable and straightforward. 
Teamgo can help you enhance your business's security, meet compliance regulations, boost efficiency and impress your visitors.
Request a Free Demo
To get a free walkthrough of Teamgo Visitor Management with a real person, simply fill out the form below.
Trusted by companies worldwide
Step 1: Visitors enter their information, have their photo taken and sign induction documents on an iPad kiosk
Step 2: The host gets notified that their visitor has arrived
Step 3: The host comes to the reception and knows exactly who to greet
Security first
Protect your staff from unwanted presences with visitor screening
Stay compliant
Keep record of the ins and outs of people into your site with dashboard reporting
Enhance visibility
Know exactly who, where and why they are on site with a powerful dashboard and customisable visitor badges
Manage emergency situations
In case of emergencies, send alert SMSs to everyone on site with one click
Reduce Operating Costs
Speed up sign ins with the Teamgo Pass app arrival notifications
Modernise your reception
Impress staff, contractors and visitors with a sleek iPad sign in
Teamgo visitor management system is for any company, big or small, that needs to control the in and outflow of visitors, contractors and staff in their premises.
Here's what people are saying about us
Companies all over the world including enterprise, government, education and non-profits use Teamgo to digitally transform their workplace. Here's what some of them have to say.
Really enjoy using this product. Easy to install and clients find it easy to use. The API was a real boon, and the dashboard is simple and easy for non technical people.
Aaron Blackman
Team Leader, iiNet
Impressed with what the system can do. We use the Enterprise version and it delivers everything we need and more, from front desk to the office team meetings.
Georges Van de Rydt
Environment Manager, Coca-Cola Enterprises
Perfect customer support. A good application either on the iPad or at the Desktop. We got a really great and fast support from the team.
I have been using this software for years and it has been working as advertised. Could not be happier with ease of use and setup – available features.
Bill Walkling
Network Services, Nabtesco Aerospace
iPad kiosk sign in

Take profile photos for identification

Display non-disclosure, safety and legal notices

Secure sign in/out with QR codes

Instant SMS, email and push arrival notifications

Print visitor badges

View organisation contacts

Pre-register visitors, invite them to meetings

View live visitor activity

Access emergency evacuation lists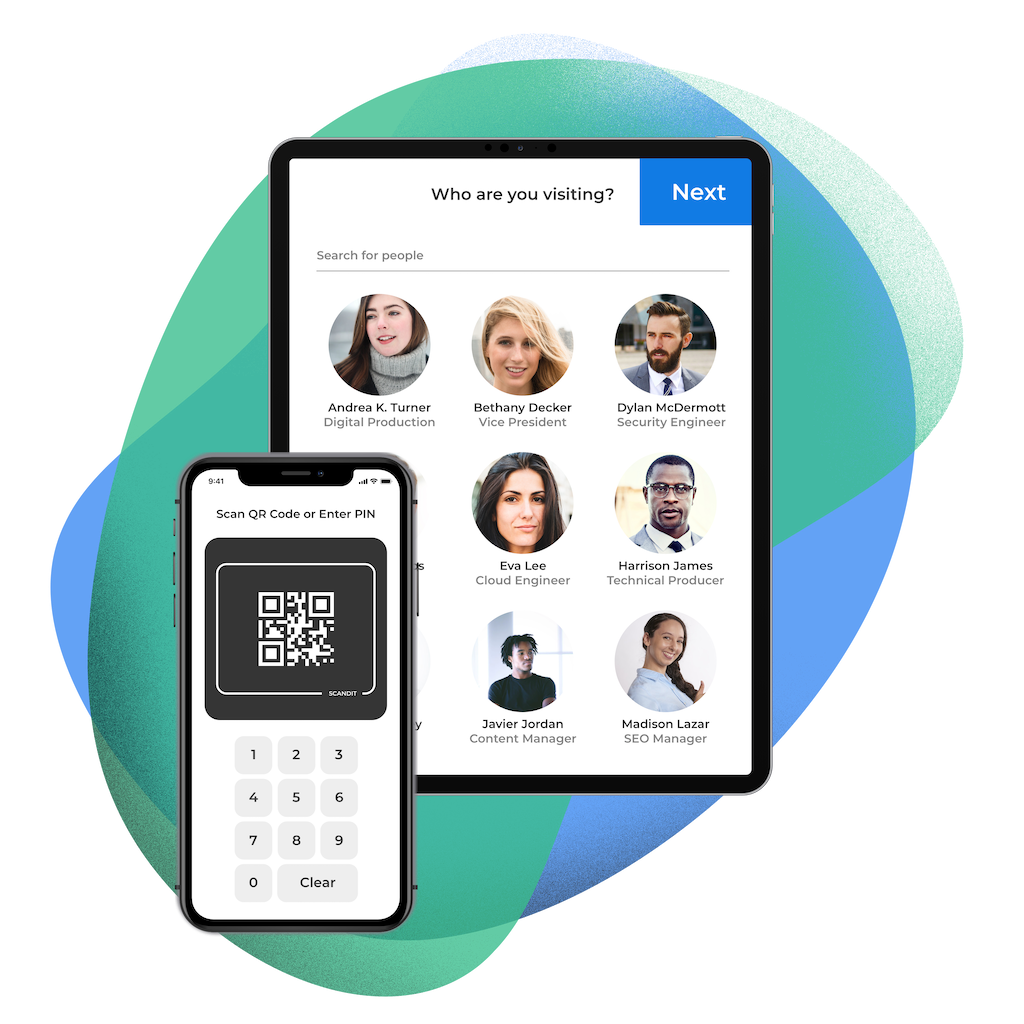 Run a Safer Workplace
Digitally transforming your workplace to increase efficiency, cut operational costs and save you time.